Furniture & Architecture, under construction 16 / Hindukush Furniture & Artefacts 16.01
Your search result
object found
objects found
Sorting
Refine your search
Category
Origin
Material
Quality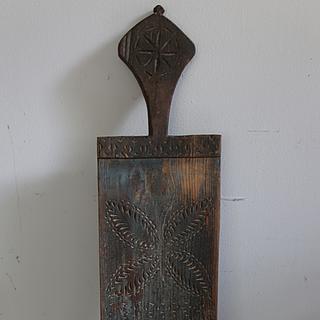 Door from chest
16.01.154
Hindukush/Himalaya | PAKISTAN
High aesthetic value
Functional household item
Good overall conditions (signs of use, small imperfections)
89 x 23 cm Weight: 1,320 kg

This is the sliding door of a swati chest.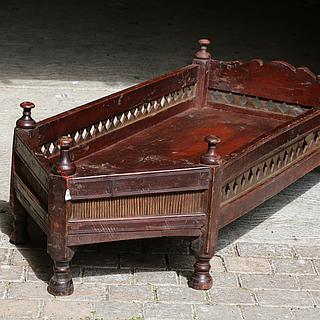 Prayer board with reling
16.01.153
Hindukush/Himalaya | PAKISTAN | Multiple regional tribes
High aesthetic value
Furniture
Good overall conditions (signs of use, small imperfections)
Length: 148 cm; width: 63 cm; height: 42 cm
The Swat prayer boards replacethe prayer carpet and mats which are used elsewhere. Each household owns several of them. They arte mostly used by women. The present board is a less common type in the shape of a child's bed.